Unique 3layers fibre woven technology, provides extremely breathable experience, air permeability < 3.5 mmH2O/cm2, which fulfilling the requirement of ASTM F2100-19 Level 2 Medical Mask level.
Wearing Lockhill Sports face mask when running or other ball game, you will feel unprecedent smooth and comfort.
For its protection, it passed the test of Taiwan Textile Research Institute, which BFE 95%, meets ASTM F2100-19 Level 1 medical mask level.
Anti-droplet blood seepage <160mmHg, meets ASTM F2100-19 Level 2 medical mask level.

Supply in 4 colors with 4 sizes (measure from nose tip to ear back)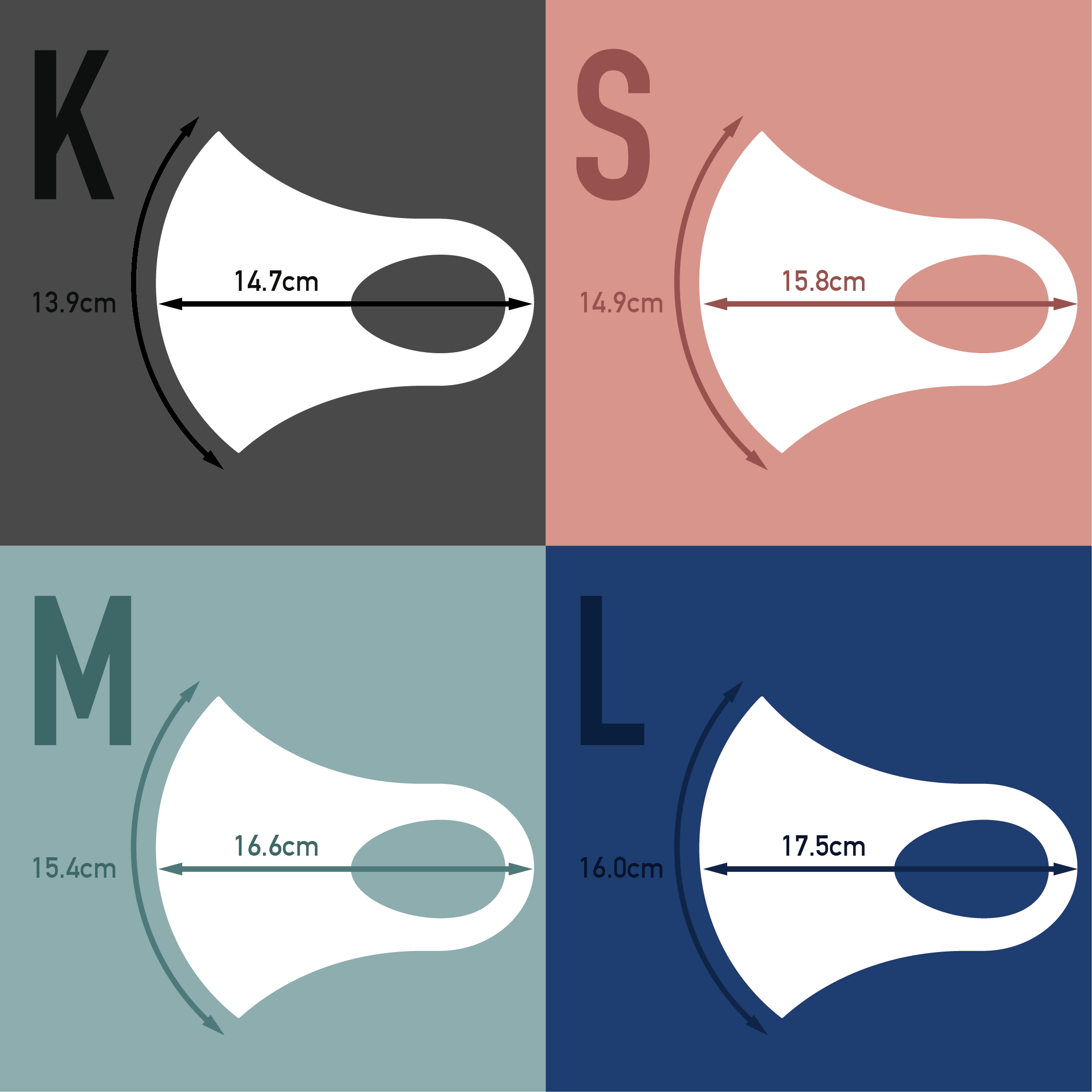 Overall performance
Performance                                                  Standard
BFE (Antimicrobial) >95%                 ASTM F2100-19 Level 1
Breathability <3.5mm H2O/cm2          ASTM F2100-19 Level 3
Fluid Resistance 160 mmHg                 ASTMF2100-19 Level 3
Odorless                                                Grade B FTTS FA018
Washable & Reusable
(at least 20 times)                                  AATCC22-2017
Bacteria Contents <20cfu/g                  GB15979
Direction on use
Please Wash Before Use
No Iron, No Steam & cook
No Machine Wash but Handwash
Dry Naturally on Flat Surface